Celebrate Local Businesses this Holiday Season
Local communities are banding together to support local businesses. Shop Local. Buy Local. Buy Here. They all have the same basic core message: by choosing to shop Main Street Iowa not only do we keep our money local, we also keep our neighbors employed. By supporting local businesses you too could win. Hills Bank has developed three fun ways to help spread the word about shopping local. Participate in one or all for your chance to win prizes for making local purchases.
Be Vocal for Shop Local!
Hills Bank employees will be out secretly spotting members of the community. If you are caught wearing a Shop Locally button or sticker you could receive a coupon valid for $10 cash redeemable at any Hills Bank location. Shop Locally buttons or stickers can be picked up at participating businesses or at your local Hills Bank location.

Shop Local Punch Cards
Nearly 100 local businesses and Hills Bank locations will be handing out Shop Locally punch cards. Each punch card has 10 slots to enter a local business name and date of visit. When all ten slots are filled, simply turn it in to your local Hills Bank location. Completed punch cards will be entered for a chance to win one of four $100 cash prizes. After local drawings are held, one lucky winner will win $1,000 cash. This has the ability to impact local business with over $5,000 in sales.

No Hills Bank purchase or account required. Need not be present to win. One entry per person. Winners will be drawn 12/30/11. $1,000 cash winner will receive a prize of $1,000 plus applicable state taxes which will be reported as income to the IRS.

Shoplocalstories.com
Share your local shopping stories on shoplocalstories.com November 25 through December 31. Explain why you choose to shop at a local merchant and you will be entered for a chance to win a $100 Shop Locally Visa® gift card for sharing your story.

$100 drawing winner will be selected randomly from all website entries made by December 31, 2011 at 5:00 PM. No purchase necessary. Need not be present to win. Not all stories may be shared. By submitting your shop local story, you agree to allow your story and first name to be shared on shoplocalstories.com.
Together we can support our local economies this holiday season.
---
The Power of Saying "Thank You"
Cheers. Thank You. Gracias. Arigato. Merci beaucoup. No matter how you say it, if stated correctly, it has a great impact, especially when you say it to your customers.
November is a great time to sincerely thank your customers. Take a few moments to outline the content of your thank you message. Think about how your relationship began, how it has developed and how it will continue in the future. Compose a short message and share exactly how their business has impacted you this past year.
There are many ways to share your message. It can be as simple as placing a five minute phone call to your top customers, writing a short note and dropping it in the mail, placing a sign in your store front, or even sending a message of thanks via social media.
During this time of giving thanks we thank you for reading our Successful Business newsletter. If you would like to see articles featured on particular topics feel free to send us an email at enewsletter@hillsbank.com.
---
Why Shop Locally?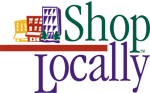 Hills Bank promotes the growth of hometown businesses and the local community by encouraging everyone to shop locally. By choosing to shop locally, you are not only helping your town prosper, you also receive benefits that only a local business can provide:
Employment
Hometown businesses employ local residents, creating jobs for you as well as your friends, family, and neighbors.

Quality Merchandise
When you buy locally, you know the reputation of the business. If you are unhappy with a purchase, they will make sure you are satisfied.

Economic Development
Every dollar spent here will circulate numerous times throughout the community. This economic growth will attract businesses, create jobs, and improve the quality of life.

Personal Service
Local merchants combine expertise and personal attention to create a memorable shopping experience. They will always help you find what you are looking for.
---
Why Bank Locally?
Hills Bank and Trust Company is reminding businesses that now is the perfect time to join the "local" movement by banking locally with Hills Bank. By doing so, consumers will realize many benefits that come with banking with a community bank, including a relationship-based banking experience, superior customer service, and the pride that comes with reinvesting in one's community.
"By shopping and banking locally our customers can make a real difference in the lives of neighbors and our community," said Nicole Slaubaugh, Vice President, Hills Bank. "We make a hometown investment you can be proud of. The money you deposit in Hills Bank will be reinvested in ways that drive the Corridor's local economy, such as home loans or loans to new businesses."
As small businesses themselves, community banks only thrive when their customers and communities do the same, so taking care of customers and looking out for the best interest of their community is ingrained in the way we conduct business. And when customers call, they can be reassured they are speaking to a local banker who lives and works in the same community they do.
---
Ask the Expert
Q. I have set aside a special checking account for holiday expenses that I contribute to weekly throughout the year. I realized that that money was not earning interest as it sat there. Do you have anything that can help my money grow until I'm ready to shop for next year's holiday?
A. Plan ahead for the holidays with a Hills Bank Savers' Club account. Simply deposit either $10, $25, or $50 per week into your Savers' Club account and you'll be ahead for next year's holiday expenses...won't that be nice? After you make a years worth of weekly contributions we will make your last payment. To learn more, contact a Personal Banker at any Hills Bank location!
Account cycle ends 10/31/12. For all accounts with balances on this date that meet or exceed the equivalent of 49 weekly deposits based upon plan chosen*, Hills Bank will make a final bonus deposit to the account equal to the standard weekly plan amount that was selected when the account was established ($10, $25, or $50). This is a non-interest bearing account. However, the final bonus payment may be reported as interest. Funds will then be disbursed to the account owner by check or by automatic transfer to another deposit account. *Minimum balances to earn final payment by weekly plan amount are: $10 - $490; $25 - $1,225; $50 - $2,450.
Have a question? Submit it to enewsletter@hillsbank.com to have it featured in an upcoming issue.